---
Welcome
to Happy Paws!
---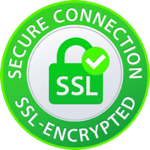 About Us
Happy Paws offers only elite purebred kittens. With love, we care for our happy paws and we don't stop until we find them the perfect family, one by one!
Founded in December, 2016 in the United States (US), we have worked hard to grow a big, great, and healthy cattery.
Happy Paws works with one of the best breeding catteries, Scottish World & Benedicte, which have an amazing combined experience of more than 15 years. Kittens grow in great home atmosphere where they receive lots of attention and become very friendly, social, and interactive.